Half Day Tour of Fort Kochi
Starting Point: Cochin Port or Cochin City
Ending Point: Cochin Port or Cochin City
Category: Group Tour / Private Tour
Sightseeing Gallery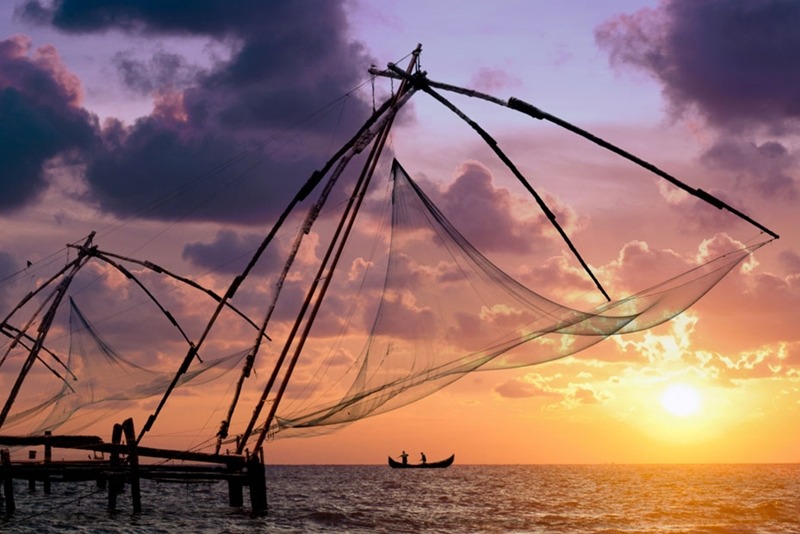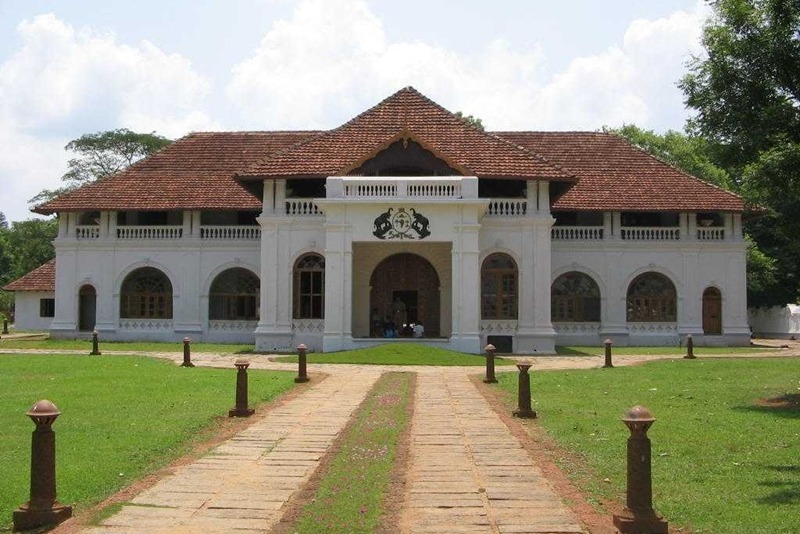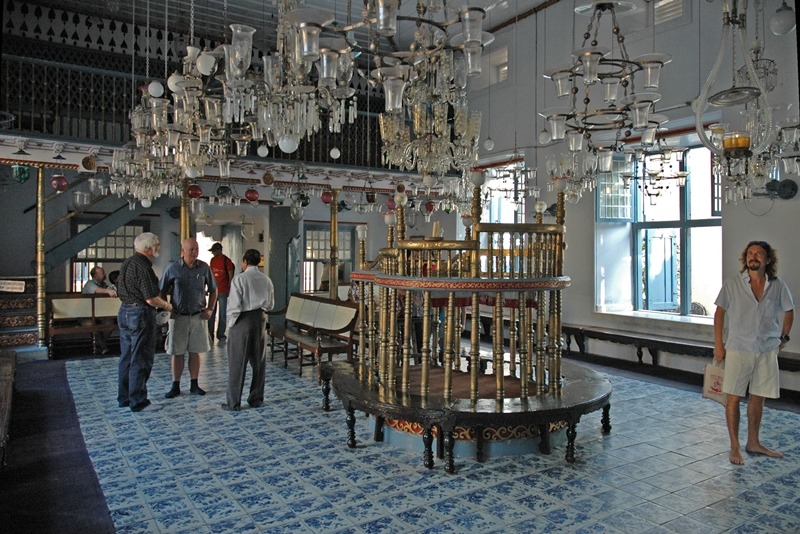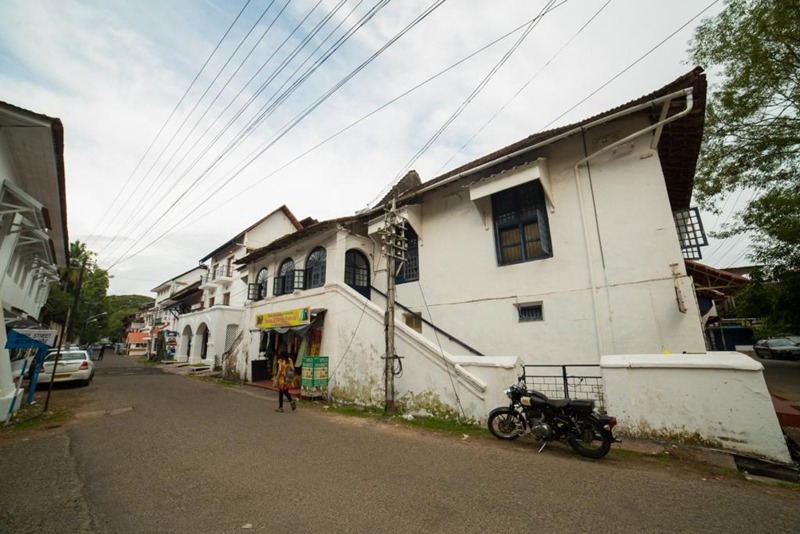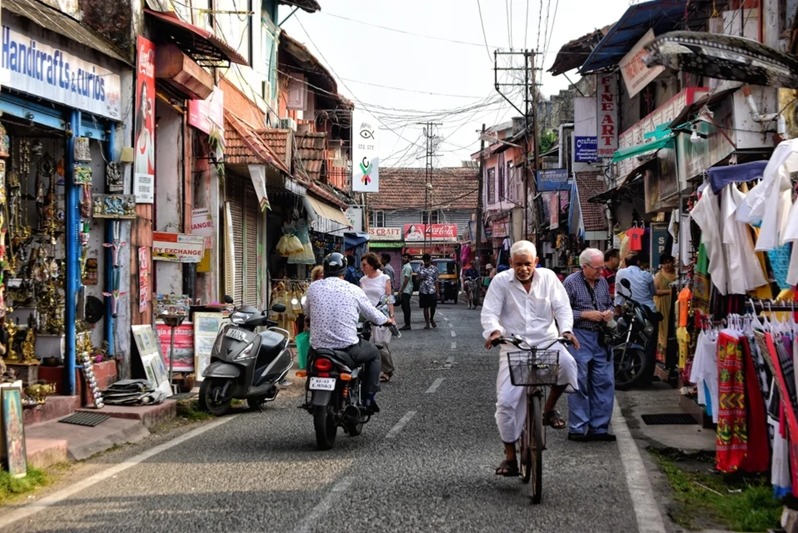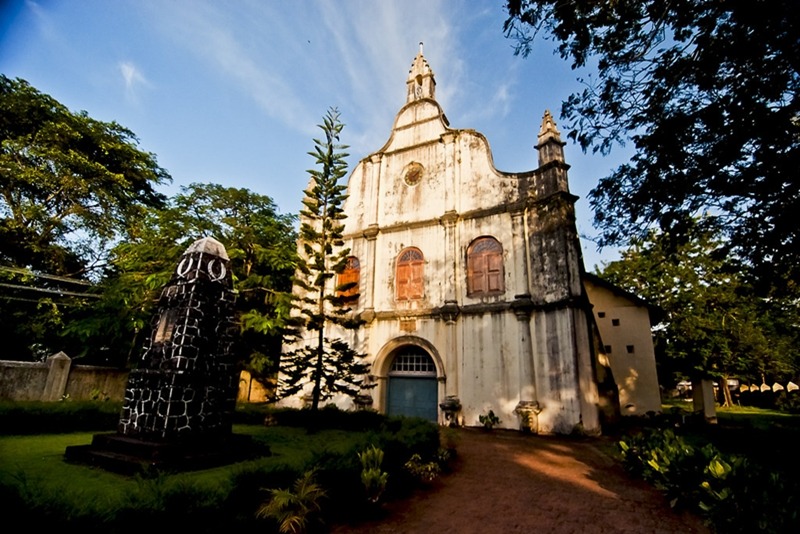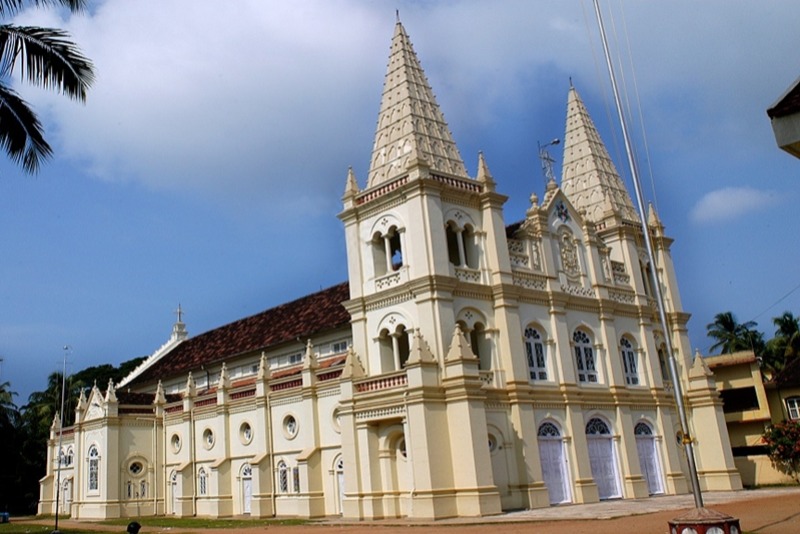 Package Summary
The Fort Kochi Half Day Tour allows you to visit some of the best attractions of Fort Kochi. Although the tour is only 4 hours long, you will still enjoy it at a relaxed pace. You will experience sightseeing and shopping. Some of the best attractions you will visit are the Chinese Fishing Nets, Dutch Palace and Jewish Synagogue just to mention a few.
Route Map
Detailed Itinerary
At the Cochin Warf, you will see our representative waiting for you with a signboard. For easy identification, you will be given identification badges. You will get into the bus or cab after which our tour guide will brief you with an overview of the tour. Our tour guides are accredited by the Kerala Tourism Department. We have guides who can speak English, Arabic, German, French and other languages. So depending on your preferred language, we can arrange a suitable tour guide.
A complimentary drinking water bottle will be given to you at the start of the trip. We will drive to reach Fort Kochi where our guide will take you to the following place:
Fort Cochin Township:
A visit to the Fort Cochin Township takes you back in time. Since many European countries have occupied this place in the past, you will be able to get a glimpse of the European culture in the buildings and shops of the township. Some significant structures are Fort Immanuel, David Hall and Vasco House.
Chinese Fishing Nets:
Chinese Fishing Nets is an unusual method of fishing that has been under operation for more than 500 years. With the sea in the background, the site of the Fishing Nets is a photographer's delight. And during sunrise and sunset, the view is simply magnificent.
Church of Saint Francis:
Built in 1503, the Church of Saint Francis is known for its historical significance. The famous explorer Vasco da Gama was originally buried at this church but his remains were taken to Lisbon some 14 years later. The structure of the church showcases Portuguese and Dutch architecture.
Santa Cruz Basilica:
The Santa Cruz Basilica is one of the finest structures in Kerala, showcasing great architectural beauty and amazing artistry. The church has beautiful paintings and its arches, altar, columns, ceiling and windows have a grand look.
Local Laundry - Dhobi Khana:
The Dhobi Khana is Fort Kochi is a place where the Tamil-speaking Vannan Community do laundry work which is their age-old profession. It's a huge site where you will see a group of men and women soaking, washing and drying clothes using traditional methods.
Cafe and Food Joints:
The cuisine of Fort Kochi has many tasty delicacies with seafood as the speciality. The cafes and food joints have a beautiful ambience that adds to the experience.
After visiting the places mentioned above, we will head to Mattanchery - home to some of Kerala's most popular attractions. You will get to see the following:
Dutch Palace or Mattancherry Palace:
The Dutch Palace was built by the Portuguese and later revamped by the Dutch. It features Portuguese architecture with an oriental influence. Inside the palace is a gallery showcasing royal memorabilia. Since the palace is a small one, you can browse through it in a short time.
Paradesi / Jewish Synagogue:
The Jewish Synagogue in Mattancherry was built in 1568 and stands even today as a symbol of love and unity. It features rare antiques, beautiful chandeliers, hand-painted blue willow patterned tiles and large windows. The Synagogue has a teak ark with four scrolls of the Torah encased in gold.
Jew Town:
At Jew Town, you can shop for artefacts and antiques. It is a narrow street bustling with local and foreign tourists. Each shop in Jew Town is unique by itself, telling its own tale of history.
Shops for spices, handicrafts, and antiques:
Apart from Jew Town, there are several other places in Fort Kochi where you can shop for spices, handicrafts and antiques. You can buy spices like cardamom, cinnamon and caves and other items like coir products, miniature kathakali masks, houseboat models etc.
After you are satisfied with the sightseeing and shopping, we will drop you back at the Cochin Port on the cab or bus.
Experiences Gallery